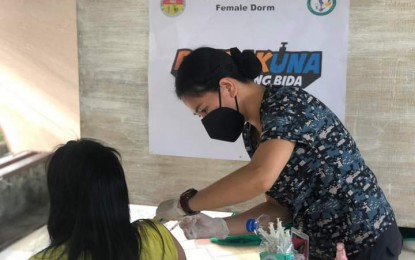 MANILA – The country on Saturday posted a total of 1,923 new coronavirus disease 2019 (Covid-19) cases, the lowest single-day tally for 2022.
This is the lowest number of daily infections since December 30, 2021 with 1,623 new cases recorded.
The tally is also the sixth straight day with cases below 3,000 and the first time the number was less than 2,000.
In its latest case bulletin, the Department of Health (DOH) said there are now 62,533 active cases while there are 3,532,608 who recuperated with the addition of 5,158 recoveries.
At least 57,104 of the active infections are undergoing treatment as mild cases, 851 are asymptomatic, 2,854 are moderate, 1,420 are severe, and 304 are critical.
Meanwhile, DOH recorded 198 new fatalities, higher than the 79 logged from the previous day. The Covid-19 death toll totals 55,607.
The country's positivity rate is 7.9 percent based on the 27,761 individuals tested for SARS-CoV-2 last February 17.
Nationwide, coronavirus patients fill at least 29 percent of the 3,800 intensive care unit beds; 26 percent of 20,600 isolation beds; and 20 percent of 14,700 ward beds dedicated for pandemic response.
In Metro Manila, 26 percent of the 1,200 ICU beds are occupied, including 25 percent of the 4,600 isolation beds, and 25 percent of the 4,200 ward beds for Covid-19 patients. (PNA)