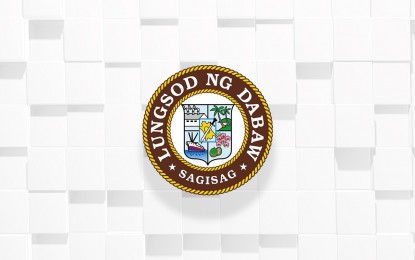 DAVAO CITY – This city is now classified as a "low risk" local government unit (LGU) for coronavirus disease 2019 (Covid-19) based on latest metrics, a health official here said Tuesday.
Dr. Michelle Schlosser, spokesperson of the Davao City Covid-19 Task Force, said the encouraging development was based on the February 19 risk assessment data showing a "low" two-week growth rate of -84.72 and a "medium" average daily attack rate (ADAR) for the city.
Schlosser, however, said despite the lowering number of cases which can lead to much lesser restrictions, Dabawenyos must be wary and must still observe minimum public health standards.
"If we want to be retained under Alert Level 2 or lowered to Alert Level 1, we have to be very responsible. We have to follow the minimum public health standards because it is our way of mitigating the risk of infection," she said in a statement.
Schlosser also urged for the cooperation of the public to avail of the free Covid-19 vaccines and get a booster dose for their protection.
The February 19 Covid-19 risk assessment map also indicated that the city does not have any critical risk barangay, but has one high-risk village, which is Barangay Cadalian, with a "medium" two-week growth rate, and a "high" ADAR.
As of February 18, city health workers have administered 200,874 booster doses which cover 15.76 percent of fully immunized individuals.
The latest data showed that Davao City has administered first doses for 85.14 percent (1,292,623) of the target population (80 percent of the city's total population), and second doses for 83.31 percent (1,264,857).
Eighty percent of Davao City's 2022 population is 1,518,288. (PNA)