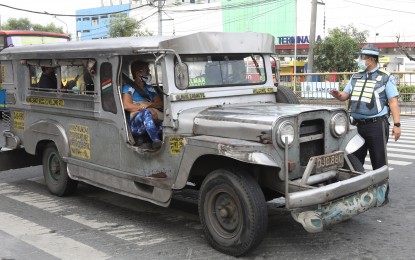 MANILA – Employers Confederation of the Philippines (ECOP) president Sergio Ortiz-Luis Jr. has called on the Department of Transportation (DoTr) to resolve concerns in public commuting as many workers are expected to come back to their workplaces with the possible lowering of alert levels.
During the Laging Handa public briefing Tuesday, Ortiz-Luis said the business community welcomes the plan of de-escalating to Alert Level 1 to open more sectors and to fully maximize the operating capacity of essential industries.
However, he said those who have been working from home during the pandemic are hesitant to go back to their workplaces as commuting remains a challenge for them.
Ortiz-Luis thus underscored the need for infrastructure projects recently opened by the government, including the Skyway and Light Rail Transit (LRT), to ease commuting conditions.
He is also optimistic that the country's economy can return to the "normal level" as long as there will be no spikes in coronavirus disease 2019 cases and the government will continue the reopening of economic activities. (PNA)