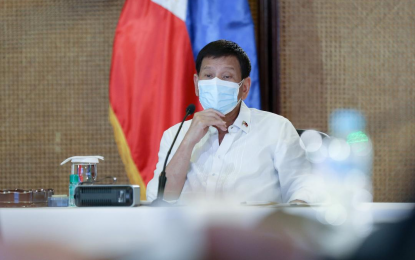 MANILA – Malacañang on Tuesday said President Rodrigo Duterte would meet the deadline in naming the new officials to fill in vacant seats at the Commission on Elections (Comelec).
Cabinet Secretary Karlo Nograles made the statement as the Comelec remains without a chairman and two poll commissioners following the mandatory retirement of chairperson Sheriff Abas, and commissioners Antonio Kho Jr. and Rowena Guanzon on February 2.
"Well, the President is mindful of the deadlines, the legal and lawful deadlines for the appointment of very important appointees to the Comelec. So, knowing the deadline and knowing that there's a vetting process at kailangan dumaan din po sa vetting process ay hintayin na lang po natin (and need to go through a vetting process, let's just wait)," Nograles said in a Palace press briefing.
He said Duterte "will make the appointments soon beating the deadline".
"Abangan na lang po natin kasi (Let's just wait because) even I cannot give a definite timeline or answer as to a particular date and time," he said.
Under the Omnibus Election Code, any head, official or appointing officer of a government office, agency or instrumentality, whether national or local, including government-owned or controlled corporations, shall be prohibited from appointing or hiring any new employee, whether provisional, temporary or casual, or creating and filling any new position, during the period of 45 days before a regular election, except upon prior authority of the Comelec.
Nograles earlier said Duterte already has a shortlist of possible appointees who will replace the three Comelec officials.
Under the Philippine Constitution, the President has the sole power to appoint the Comelec commissioners.
The appointees are subject to the confirmation of Congress through the Commission on Appointments, where the voice of the people may be represented as "oppositors," aimed at the possible rejection of the appointees of nominees.
The Commission on Appointments serves "as the only check and balance available to the people." (PNA)