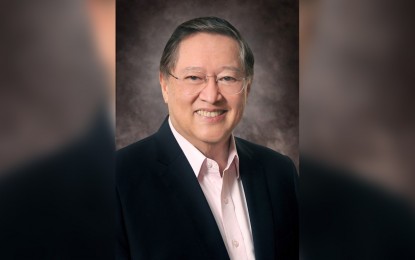 MANILA – Department of Finance (DOF) Secretary Carlos Dominguez III is hopeful that the proposed Charter change for state-owned Land Bank of the Philippines (Landbank) will push through in the next administration.
During the Financial Executives Institute of the Philippines' (FINEX) 2nd general membership meeting on Tuesday where the finance chief served as guest speaker, Dominguez said a measure on Landbank's proposed Charter change is now in Congress, but "I don't think (this) can get passed in this administration."
He said the state-owned bank, chaired by the DOF Secretary, "has a stupid Charter which says only cooperatives can invest in it."
To address the situation, Dominguez said they have increased the authorized capital of the bank, a universal bank that focuses on the government's programs towards funding the needs of farmers and fisherfolk from PHP200 billion to PHP800 billion, and increased the paid-up capital to PHP200 billion.
He said they are also proposing the listing of the bank to the local bourse to allow the around 20-percent public ownership "with no group holding more than 5 percent."
"So that is the plan. That is the proposed legislation that we have done. I hope it gets done by the next administration," he added.
The current administration earlier scrapped an Executive Order (EO) issued by the recent Aquino administration regarding the proposed merger of Landbank with the Development Bank of the Philippines (DBP), another government finance institution (GFI) which is focused on helping finance the government's infrastructure program.
Under EO 198, Landbank will be the surviving entity after the merger. It is aimed at having a larger lender that will provide greater financing not only to its target beneficiaries but also to the government's infrastructure programs.
Dominguez said they put the proposed merger aside for a while and instead prioritized Landbank's merger with United Coconut Planters Bank (UCPB), whose shares were acquired using coco levy funds thus, the Supreme Court (SC) decision declaring it as state-owned.
The merger is scheduled to take effect on March 1.
"I prioritized that over DBP because UCPB actually, if you analyze it, we had a potential risk of failure of UCPB that would cost PDIC (Philippine Deposit Insurance Corporation) PHP150 billion. So, we decided we will put UCPB first in a safe place and then move it forward," Dominguez said.
UCPB has received financial assistance from the PDIC for its recapitalization.
In 2019, PDIC also restructured part of its cash aid to the bank into PHP12-billion convertible capital notes.
"As regards to DBP, I think we really have to review the viability of DBP on its own," Dominguez added. (PNA)