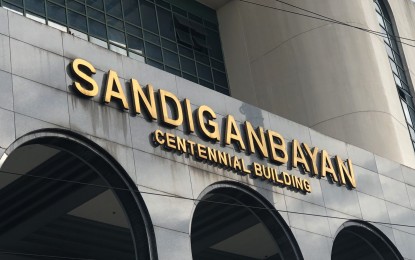 MANILA – The Sandiganbayan has convicted a former Cebu town mayor of violating the Anti-Graft and Corrupt Practices Act for using municipal funds to buy food items from a bakeshop owned by his family in 2010.
In a 38-page decision dated February 22, the anti-graft court's third division found former Aloguinsan, Cebu Mayor Augustus Caesar Moreno guilty and sentenced him to up to 20 years in prison.
The same penalty was handed down by the court to Moreno's co-accused Evangeline Manigos, a member of the municipal government's Bids and Awards Committee (BAC).
Moreno's wife, former Aloguinsan mayor Cynthia Moreno, and five other municipal officials were charged by the Ombudsman for allegedly buying a total of PHP287,725 worth of food supplies in a bakeshop owned by Cynthia.
"In fine, the Court finds that the prosecution has successfully proven all the elements of the crime," the tribunal said.
It added that "accused Augustus Moreno actually participated or intervened in his official capacity in connection with his interest in the transactions of the municipality of Aloguinsan with AVG Bakeshop."
The anti-graft court, meanwhile, ordered that the cases against Cynthia and other former BAC members Pepito A. Maguilimotan, Nonela N. Villegas, Marilyn P. Flordeliza and Gertrudes D. Ababon, be archived as they remain at large. (PNA)