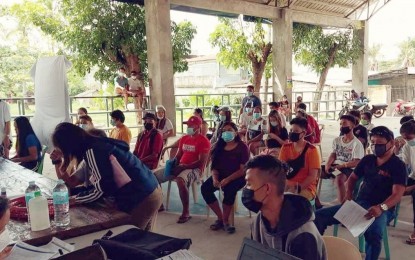 MANILA – The head of the Archdiocese of Manila on Wednesday urged the electorate to look closely into the character of candidates they will vote for in the May 9 elections.
Manila Archbishop Jose Cardinal Advincula said it is important for the country's over 60 million voters to be smart in selecting good leaders for the benefit of society, especially given the many challenges the country is currently facing.
"As we prepare for the coming elections, I invite everyone to undergo the process of discernment towards collective active response. This entails immersing ourselves in our socio-political realities and responding pro-actively in light of the principles of Catholic Social Teachings," he said in an interview over Church-run Radio Veritas.
Advincula added that the effective basis for national discernment in choosing the country's leader is the call of Pope Francis for 'better politics' which focuses on the well-being of every citizen.
He said a candidate's willingness to serve the people faithfully will promote real change towards a prosperous and pleasant community.
"During this turning point in our nation's history, may our love for the country be an authentic expression of our discipleship in Christ," Advincula added.
He said he will continue to pray for the people with the help of the Holy Spirit for the right leaders to be elected who will promote the good of the people.
"We particularly pray for our people as we choose our next leaders this coming May. We ask our fellow Filipinos to be 'maka-Diyos kaya makabayan,' (God-fearing and patriotic) to discern their choice well and prefer leaders who embody and promote the values of the Kingdom of God," the archbishop added. (PNA)