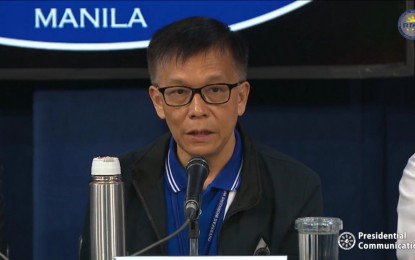 MANILA – Employers who will not accept overseas Filipino workers (OFWs) in Hong Kong who have been infected with coronavirus disease 2019 (Covid-19) and have since recovered will face sanctions, the Overseas Workers Welfare Administration (OWWA) said on Wednesday.
"The possible sanction will be a labor case if they terminate our OFWs. The next one will be on the Philippine Overseas Employment Administration (POEA). (Labor) Secretary Silvestre Bello III declared that employers who have treated our workers like that, will be blacklisted," OWWA administrator Hans Leo Cacdac said in a Laging Handa briefing.
Cacdac added that these employers will also face penalties by the host territory.
"On the Hong Kong side, the labor authorities, that's illegal termination and then, here on the POEA the blacklisting of employers who carry out illegal termination," he added.
As of Wednesday, Cacdac said eight out of 76 OFWs who have been infected with Covid-19 are confined in hospitals.
"Eight are in the hospital, admitted to the hospital and all the rest are in isolation facilities. It's either they are in employer's home isolation -- mostly in employer's home isolation -- or in government, Hong Kong government isolation or in non-government organization (NGO) isolation," Cacdac said.
He said the Philippine government has so far provided food, hygiene kits, and power banks to affected OFWs.
"And then, of course, when they are out of the hospital and have recovered they will receive US$200 financial assistance...If they want to go back to the Philippines, we will provide them with livelihood assistance, and if they have college level-dependent, they will be given scholarship contract," the OWWA chief said.
Meanwhile, Cacdac added that they are studying the possibility of sending a medical team to the host territory to assist the infected OFWs.
"Yes, yesterday at the meeting it was also mentioned by Secretary Bello, and this is what we are planning...our OFWs are in the isolation facility by the Hong Kong authorities. So there must also be coordination, proper coordination with the Hong Kong authorities," he said. (PNA)