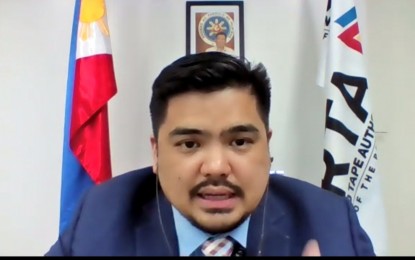 MANILA – The Anti-Red Tape Authority (ARTA) is pushing for a zero backlog policy in national government agencies (NGAs), local government units (LGUs), and government-owned and controlled corporations (GOCCs) ensuring that all transactions with public offices have been delivered within the prescribed period.
During the virtual press briefing of the Office of the Global Media and Public Affairs Wednesday, ARTA director general Jeremiah Belgica reminded NGAs and LGUs to follow the "3-7-20" rule under the Republic Act 11032, or the Ease of Doing Business and Efficient Delivery of Government Services, or the EODB law.
Under the 3-7-20 rule, all government agencies shall process simple transactions within three working days, seven working days for complex transactions, and 20 days for highly technical transactions.
Belgica said those transactions that were not completed according to the prescribed period are deemed to be backlogs.
The implementing rules and regulations of the EODB law also mandate heads of agencies to implement a zero backlog program in delivering fast, efficient, convenient service to the public, the ARTA chief added.
"In order to meet a zero backlog provision, ARTA did come up with several tools and strategies and even projects to help government agencies implement their own zero backlog policy," Belgica said.
He cited that some of these initiatives include the Central Business Portal, electronic Business One-Stop Shop (e-BOSS), TradeNET, Philippine Business Regulations Information System, and Anti-Red Tape Electronic Management Information System.
As of February 11, Belgica said some 8,507 applications were automatically approved and renewed.
On the other hand, about 500 cases were filed against government officials and employees and even local chief executives as they failed to comply with the RA 11032, he said.
Belgica added the ARTA has pending 450 cases ready to be filed against those public offices which do not adhere to the EODB law. (PNA)