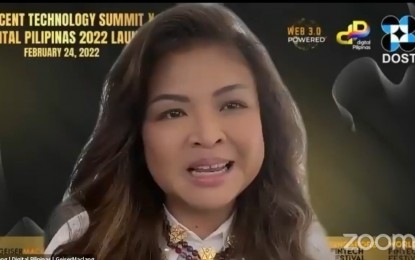 MANILA – A clear program on innovation and technology is needed from those running for office to sustain the gains on digitalization that have been achieved to date, a convenor of Digital Pilipinas said.
With the looming change in administration in the Philippines, Amor Maclang, co-founder of GeiserMaclang and a trustee of World Fintech Festival said they will ask, through a technology and innovation forum, those running for elective office for their stance on digitalization.
"So even if we cannot trigger them to incorporate technology and innovation agenda at the get-go, we want them to start thinking about it," Maclang said during the Nascent Technology Summit x Digital Pilipinas 2022 virtual launch on Thursday.
Maclang, who is also executive director of Fintech Philippines Association, said incoming authorities need to hear from technology professionals the real situation on the ground.
"What we want to be able to do is to have other governments like Taiwan and Singapore just to weigh in on how to be able to get the government tech up or have a more solid innovation agenda," she added.
During the event, Department of Science and Technology (DOST) Secretary Fortunato T. de la Peña said there are local businesses and industries that thrive and prosper with the use of technology such as financial technology (fintech) firms.
Citing a 2021 study by the Philippine Institute for Development Studies (PIDS), De La Peña said the local fintech sector has been found to be a solid industry because of the increase in the number of fintech companies catering to payments, lending, and banking technology verticals.
"It was observed that there is a sharp increase in demand as indicated by digital payments driven by pandemic restrictions," he said.
This made the country among those to watch out as a fintech destination because of the increased digital payments and adoption of electronic wallet (e-wallet), he said citing the global Fintech Index of 2020.
However, he also noted a point cited in the report that says the Philippines still lags behind some of its Asean counterparts because of reliability, consistency, systems, and regulations that face the fintech industry.
"As we continue to revolutionize technology we should keep in mind that our advancements remain inclusive and accessible. This means not only selecting a certain population to cater for digital development but including all members of the population as much as possible," he added. (PNA)