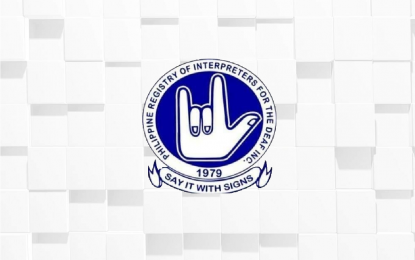 MANILA – Very soon, even the deaf community will learn more about innovations as the Philippine Registry of Interpreters for the Deaf (PRID) partnered with the Department of Science and Technology (DOST) to incorporate sign language in its "TekNegoShow" business type talk show.

In a Viber message on Monday, DOST Secretary Fortunato de la Peña said it was PRID executive director Shirley Pinky Earnheart who expressed interest to have access to the program and have it streamed on their platform.

Launched in 2020, "TekNegoShow" gathered technology experts, guests from the industry or technology adopter, and guests from the financial or economic side.
The program, which airs online, provides insights from a technology perspective, experiences of the adopters, as well as view from a business and economic perspective.

The PRID recently signed a memorandum of agreement (MOA) with the DOST-Industrial Technology Development Institute (ITDI) for this partnership, De la Peña said.

"The PRID shall incorporate sign language to facilitate understanding to inspire, through TekNegoShow, the deaf community to learn technologies that can serve as sources of ideas for livelihood generation," he said.

With the MOA, the PRID was provided access to the show's season 1 and special episode; and the right to stream the program using their online platform.

"This initiative can help promote self-esteem and empower the deaf community to be self-sufficient. In the process, the DOST-ITDI shall be appropriately acknowledged or cited," De la Peña continued.

Season 1 featured technologies relevant to the pandemic, such as ready-to-eat food, hygiene products, among others. On the other hand, the special edition showcased ITDI's advanced technologies and technical services and facilities.

Earlier, ITDI Director Anabelle Briones said the Institute has allocated at least PHP2 million for 13 episodes, each having a running time of 30 minutes.

These episodes aim to heighten engagement with stakeholders and increase the likelihood of technology transfer of technology adoption in the production sector, she said.

Meanwhile, De la Peña said PRID and ITDI will explore further collaboration.

Among the possible collaborations is the provision of training for the deaf community, as well as the incorporation of sign language in ITDI training, webinars starting this year, he said. (PNA)