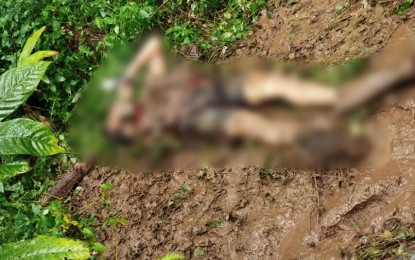 MANILA – Chad Booc was a New People's Army (NPA) leader and recruiter who is responsible for luring children to become warriors, his former student told the media on Monday.
During Monday's edition of the National Task Force to End Local Communist Armed Conflict (NTF-ELCAC) virtual press briefing, Rurelyn Bay-ao, a former student of Booc in Salungpungan and Bakwit schools, divulged that contrary to what left-leaning groups have claimed, Booc is not just a teacher but a leader in the Communist Party of the Philippines-NPA-National Democratic Front (CPP-NPA-NDF).
Bay-ao, who is also a member of an indigenous people (IP) tribe in Talaingod, Davao, said she was taught by Booc in Saver's School Network, a community-based learning scheme used by the Communist Terrorist Group (CTG) to lure IP children and train them to become NPA warriors.
"Naging mag-aaral po ako ni teacher Chad. Si Sir Chad ay di basta-basta aktibista lang, at di basta-bastang guro lang, kung di ay NPA mismo (I was a student of teacher Chad. Sir Chad was not just an activist and teacher, but he is also an NPA member)," Bay-ao said.
She added that in 2020, she was with Booc, including the time when they were at the University of the Philippines, Diliman, Quezon City as a member of the so-called Bakwit School where Booc taught and indoctrinated them through "PaDaPa" (Pambansang Demokratikong Paaralan) on how to fight and overthrow the government.
Booc was slain with four other NPA fighters after a 15-minute firefight with the 1001st Infantry Brigade of the Philippine Army in Purok-8, Barangay Andap, New Bataan, Davao de Oro on Feb. 24, 2022.
Capt. Mark Anthony Tito, spokesperson of the 10th Infantry Division of the Philippine Army, said the encounter was part of the military operations launched since last year to track down and finish the CTGs and eventually free communities from their terroristic activities.
Meanwhile, Davao de Oro Governor Tyron Uy also belied claims that Booc and the other slain NPA fighters were ambushed by the military troops.
"I'd like to validate the occurrence of the encounter," Uy said, pointing out that information from civilian witnesses confirmed the presence of armed men in the area before the firefight.
Those information about the encounter came from civilians in the affected hinterland villages, Uy added.
"Wala na kasi silang masa, mahirap na sa kanilang bumaba. Dahil ayaw na ng mga tao sa kanila (They have not support already from the people, it's difficult for them now to go down because people do not like them anymore). And because of our support through and from the 'whole-of-nation' approach," Uy said, referring to the initiative of President Rodrigo Roa Duterte in creating the NTF-ELCAC.
"This is the result of lies and deception of the (CPP-NPA-NDF) sa ating mega kabataan (to our youth)," he said.
The Youth for Peace Movement in Bataan also attended the press briefing and read their statement confirming their knowledge of the encounter that killed NPA fighters that included Booc.
The group backed the Army's claims as they insisted that the people in the area are law abiding citizens who have already condemned the CTG for operating Lumad Schools to recruit NPAs.
Undersecretary Lorraine Badoy, NTF-ELCAC Spokesperson for Sectoral Concerns, meanwhile, asked who really is Chad Booc, that "in the short life he lived, he really created so much grief to our IP Communities."
Badoy said, "And now the CPP-NPA-NDF and their legal front organizations once again tried to push their narrative that Chad Booc was ambushed by our government forces. This is because he was said to be 'red-tagged'—these old lines of the CPP-NPA-NDF that the vast majority of our people no longer believed in. Chad Booc was identified by many of his former students such as Rurelyn."
"And very clearly, it was a legitimate encounter with the government troops with the NPAs wherein he is a combatant as testified by the people in New Bataan and Gov. Tyron Uy," she added.
The CPP-NPA is listed as a terrorist organization by the United States, European Union, the United Kingdom, Australia, Canada, New Zealand, and the Philippines.
The Anti-Terrorism Council also formally designated the NDF as a terrorist organization on June 23, 2021, citing it as "an integral and inseparable part" of the CPP-NPA that was created in April 1973. (PR)