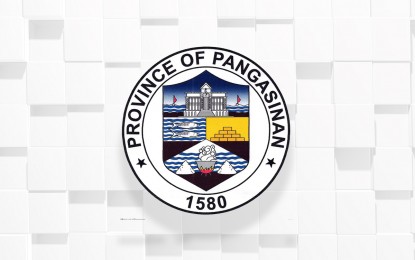 MALASIQUI, Pangasinan – Establishments in Pangasinan can now operate at full capacity while curfew hours have been adjusted after the Inter-Agency Task Force for the Management of Emerging Infectious Diseases (IATF-EID) placed the province under Alert Level 1 from March 1 to 15.
In Executive Order (EO) No. 15 issued on Monday, Pangasinan Governor Amado Espino III said all private offices and workplaces, as well as agencies and instrumentalities of the government, may operate at full 100 percent capacity, consistent with national issuances on vaccination requirements for on-site work.
However, face masks shall still be worn properly at all times except when eating and drinking in the team or individual sports in venues where ventilation standards can be maintained, and in outdoor sports or exercise activities where physical distance can be maintained.
There must be regular disinfection of high-risk areas, such as but not limited to areas for gatherings, highly touched surfaces, and frequently visited areas using disinfectants approved by the Food and Drug Administration (FDA).
He said in the EO that establishments need to ensure adequate air exchange and ventilation consistent with Department of Labor and Employment Department Order No. 224-21.
"Establishments must install or maintain hand hygiene and sanitation facilities with adequate and safe water supply, hand washing station or sink, soap and water or 70 percent isopropyl (or ethyl) alcohol, and hands-free trash receptacles," he added.
The use of footbaths, disinfection tents, misting chambers, or sanitation booths for preventing and controlling coronavirus disease 2019 (Covid-19) transmission is not recommended.
Temperature checking prior to entry in any establishment may be dispensed while the use of plastic or acrylic barriers or dividers is optional, Espino stated in the EO.
He added the use of health declaration forms or paper-based contact tracing shall not be required for all the agencies and establishments while the use of digital contact tracing, such as the StaySafe.PH application is optional for all agencies and establishments.
"Establishments are no longer required to set up isolation facilities within the workplace," he said.
Meanwhile, the province-wide curfew is now from 12 midnight to 4 a.m.
Espino said individuals who are 18 years old and above are required to present proof of full vaccination before participating in mass gatherings or entry into indoor establishments, such as but not limited to in-person religious gatherings, gatherings for necrological services, wakes, inurnment, and funerals.
He added all indoor dine-in services of food preparation establishments such as kiosks, commissaries, restaurants, and eateries should also require proof of full vaccination, except for outdoor or alfresco dining and take-out channels.
Proof of full vaccination should also be required in meetings, incentives, conferences, exhibition events, and permitted venues for social events, all indoor personal care establishments, fitness studios, gyms, and venues for exercise and sports, all indoor cinemas or movie houses operating at full capacity, visitor or tourist attractions, amusement parks and theme parks, among others. (PNA)