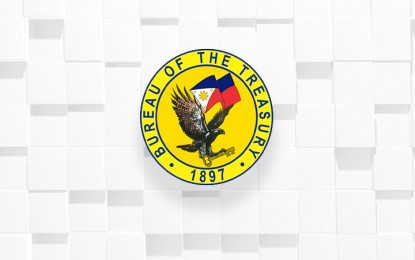 MANILA – The Bureau of the Treasury (BTr) rejected all bids for the three-year Treasury bond (T-bond) during its initial auction on Tuesday.
Had the auction committee awarded in full the PHP35-billion offer, the rate of the T-bond would have risen to 4.172 percent from 2.279 percent for a similar tenor issued previously.
Total bids for the paper amounted to PHP46.26 billion.
"High bids pushed the coupon for the new 3-year T-bonds to 4.375 percent during the auction, settling higher than the secondary market benchmark," the BTr said in a statement.
National Treasurer Rosalia de Leon earlier said the upward revision in the government's inflation forecast for this year, along with the concerns on the Ukraine-Russia conflict and results of the retail treasury bond (RTB), is expected to have effects on the borrowing program for the month given investors' appetite.
The Bangko Sentral ng Pilipinas (BSP) recently adjusted its average inflation projection for the year from 3.4 percent to 3.7 percent on account of the impact of higher prices of oil and some commodities in the international market, and effects on domestic costs.
Amidst these price upticks, monetary authorities discounted any second-round effects, or any possible impact on public utility vehicles (PUV) fare, among others.
The BTr raised around PHP457.8 billion from the two-week offer period for a five-year RTB, which is intended for small investors given its minimum placement of PHP5,000.
Of the total award, PHP457.54 billion was raised through new investments while PHP259.5 million was through the swap option for previously issued T-bond.
The settlement date for the paper, which fetched a coupon rate of 4.875 percent, is scheduled this March 4. (PNA)