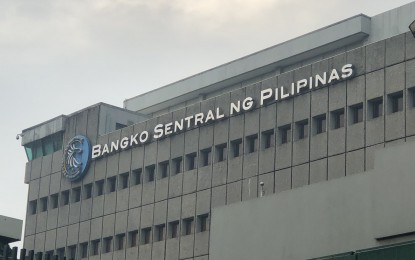 MANILA – Concerns regarding the Ukraine-Russia conflict affected investors' sentiments even on the central bank's term deposit facility (TDF), which registered higher rates and undersubscription on Wednesday.
Bangko Sentral ng Pilipinas (BSP) data show that the average rate of the seven-day TDF rose to 1.7286 percent and the 14-day facility to 1.8978 percent.
These were at 1.6745 percent for the seven-day facility and 1.7882 percent for the 14-day TDF during the auction last February 23.
The BSP hiked the offering for the one-week facility to PHP220 billion from PHP190 billion in the previous week, but lowered the volume for the two-week facility from PHP310 billion to PHP280 billion.
Both tenors received bids that were lower than the offer volume.
The auction committee accepted all the bids.
Total tenders for the seven-day facility reached PHP186.711 billion, resulting in a bid coverage ratio of 0.8487.
Bids for the 14-day facility amounted to PHP269.828 billion, bringing the bid coverage ratio to 0.9637.
In a statement, BSP Deputy Governor Francisco Dakila Jr. said results of this week's TDF auction "reflected the temporary impact of the settlement of Retail Treasury Bonds (RTB) on 4 March 2022, and in part, on market concerns amid surging oil prices due to the ongoing geopolitical conflict."
"Nonetheless, short-term interest rates remain low amid continued ample liquidity in the financial system," he said.
He added the central bank "will continue to be guided by its assessment of the latest liquidity conditions and market developments in its monetary operations going forward." (PNA)