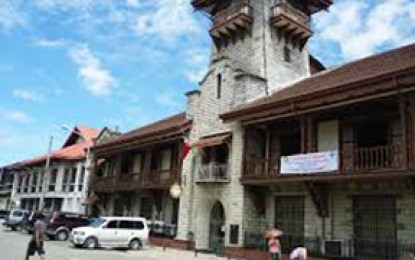 ZAMBOANGA CITY – The City Health Office on Thursday advised the residents not to be complacent even though this city is under Covid-19 Alert Level 1.
This, after Dr. Dulce Amor Miravite, city health officer, said her office has recorded the presence of five variants of concerns in the city.
Miravite said the five Covid-19 variants are Alpha (UK variant), Beta (South African variant), Thetha (Philippine variant), Delta (Indian variant), and Omicron (South African variant).
"We should always take the necessary precautionary measures to avoid infection," Miravite said. "We have to strictly follow the minimum health standards because Alert Level 1 does not mean that we have no virus circulating in the city."
The city is one of the 39 areas placed under the lowest Alert Level 1 by the Inter-Agency Task Force for the Management of Emerging Infectious Diseases (IATF-EID) from March 1 to 15.
She said additional 19 cases of the Omicron variant have been recorded in the city based on the results the Department of Health and the Philippine Genome Center released last February 25.
She said this brought the total number of Omicron cases detected in the city to 78 with one mortality.
She said based on their records, the Alpha variant had 23 cases with one mortality; Beta had 125 cases, of which 104 recovered and 21 died; Theta had one case; Delta had 160 cases of which 137 recovered and 23 died; and Omicron which had a total of 78 cases, of which 77 have recovered and one died.
Under Alert Level 1, the IATF-EID advised the public to properly wear "well-fitted" face masks whether outdoors or indoors in private or public establishments and when taking public transportation by land, air, or sea.
Workplaces should ensure a safe environment now that 100-percent capacity is allowed, the IATF guidelines added. (PNA)