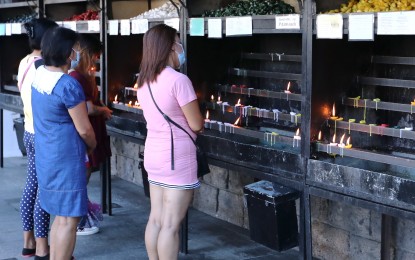 MANILA – Caritas Philippines National director, Bishop Jose Colin Bagaforo, on Friday urged voters to pray for all candidates seeking to be elected in the forthcoming national and local polls on May 9.
He is also praying for politicians to continue to uphold the law of the Lord and for the good of the Filipino people.
"May the Lord bless all of us as we prepare for the May 9 election. May the Lord guide and enlighten all our candidates that the most important of all is to uphold the laws of God. May the Lord accompany all our voters that they may select and choose our leaders with concern for others, for the poor, and for all those on the margins of society," the Kidapawan prelate said in an interview over Church-run Radio Veritas.
He also asked everyone to pray for the strength and health of the candidates as well as the clarity of mind in their desire to be elected as national and local officials.
"May all our candidates be blessed with good health so that they can continue their campaigning and may we have peace in our upcoming elections," Bagaforo said.
Bagaforo also asked voters to be wise in choosing new leaders in the country and consider the welfare of the entire country over their own interests.
The Caritas Philippines head also called on the candidates to include in their program the protection of the environment and the restoration of order in the communities damaged by the mining companies.
There are a total of 18,180 elective positions in the May 9, 2022 national and local polls which are as follows: one seat for president, one seat for vice president, 12 senators, and 63 seats for party-list representatives.
For the local posts: 253 district representatives, 81 governors and vice governors, 782 provincial board members, 146 city mayors and city vice mayors, 1,650 city councilors; 1,488 municipal mayors and municipal vice mayors; and 11,908 municipal councilors. (PNA)