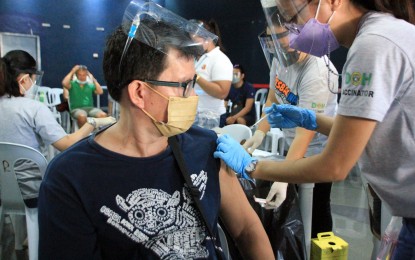 DUMAGUETE CITY – The provincial government of Negros Oriental is aiming to reach a high turnout of vaccinated individuals during the fourth national vaccination drive against the coronavirus disease 2019 (Covid-19) from March 10 to 12.
In an interview with the Philippines News Agency on Tuesday, Assistant Provincial Health Officer Dr. Liland Estacion said she hopes to reach 60 percent of the total targeted population for vaccination after the three-day inoculation campaign.
"Right now, we have reached only 53.6 percent of our target population for vaccination and it is sad to note that people are no longer interested in receiving the vaccine against the Covid-19," she said.
Records at the Provincial Health Office show that as of March 8, Negros Oriental's total number of fully vaccinated individuals are 531,533, including those who received one-shot Janssen vaccine.
The province's target population for vaccination is 990,637.
The three-day national vaccination campaign will include the administration of the first and second doses for all sectors, including children aged 5-11 years old, Estacion said.
She said booster shots will only be administered to adult recipients aged 18 and above. (PNA)