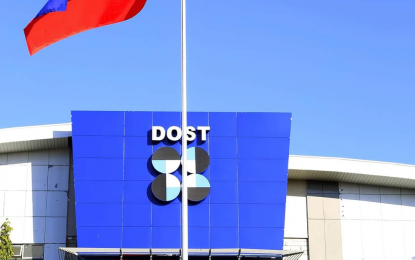 MANILA – The Department of Science and Technology (DOST) is hoping more women would take part in all levels of climate change development planning, as well as in disaster risk reduction and management (DRRM).
Secretary Fortunato de la Peña on Tuesday cited a recent survey on 130 countries that showed that with higher female government representation, there are more international environmental treaties likely to be implemented.
"Studies demonstrate that gender equality and women empowerment are central to economic development as well as environmental sustainability. For example, there is evidence that women play a vital role in dealing with disasters by effectively mobilizing communities in the different phases of the risk-management cycle, thus, their greater involvement would contribute substantively to DRMM," he said in a virtual forum.
He added that research has shown that globally, women are more likely to be considered about the climate crisis.
However, because only a few world leaders are women, there is a lack of representation in climate decisions.
"Although women in power positions are on the rise, recent studies showed that only seven percent of world leaders and 24 percent of lawmakers are female, allowing for male leaders in power to continue to call the shots," he pointed out.
He also noted that the continuous stereotyping makes women underrepresented in STEM (science, technology, engineering, and mathematics) education and in decision-making processes.
The country needs more women at the forefront of climate change, according to de la Peña, as increasing women's participation would result in more environmental and productivity gains and greater returns across the sustainable development goals.
The Philippines ranked fourth among countries most affected by extreme weather events in the 2021 long-term Global Climate Risk Index.
"We need to address the deeply rooted inequalities that exist for half of the world's population. We need to ensure that women from all economic, and social standings are included in the conversation on climate change policy and resilience plans," he said.
The DOST has been working on projects for DRR and climate change adaptation and mitigation, part of the National R&D agenda for 2017 to 2022.
Research priorities under the agenda were evaluated and harmonized by a team from the Philippine Institute of Volcanology and Seismology and Philippine Atmospheric, Geophysical and Astronomical Services Administration. (PNA)