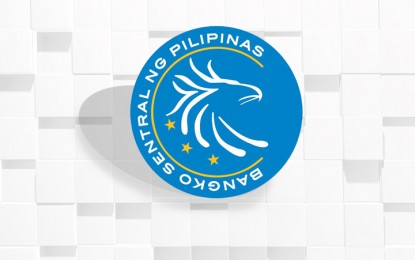 MANILA – Demand for the Bangko Sentral ng Pilipinas' (BSP) term deposit facility (TDF) remains strong but its rates increased further partly due to concerns about overseas developments.
Data released by the central bank on Wednesday showed that the average rate of the seven-day facility rose to 1.9525 percent and the 14-day rate to 2.0651 percent.
These were at 1.7286 percent for the seven-day facility and 1.8978 percent for the 14-day tenor during the auction last March 2.
The BSP lowered the offer volume for both tenors this week to PHP160 billion for the one-week TDF from last week's PHP220 billion, and to PHP250 billion from PHP 280 billion for the two-week facility.
Total tenders for the one-week tenor reached PHP161.403 billion, resulting in a bid coverage ratio of 1.0088.
Bids for the longer tenor amounted to PHP255.751 billion, bringing the bid coverage to 1.0230.
In a statement, BSP Deputy Governor Francisco Dakila Jr. said accepted yields for both tenors in this week's TDF auction "shifted higher but narrowed slightly to a range of 1.6620-2.3840 percent in the 7-day TDF and 1.7060-2.3840 percent in the 14-day TDF."
Dakila attributed the auction's outcome to "current market conditions amid ongoing global developments, as well as some lingering effects coming from the recently concluded issuance of the retail treasury bonds (RTBs)."
RTBs are issued by the government through the Bureau of the Treasury. These are debt papers for small investors since the minimum placement is PHP5,000.
The BTr raised around PHP457.8 billion worth of five-year RTB during the two-week offer period from Feb. 15 to 28, 2022.
Despite these factors, Dakila said the "financial system liquidity remains ample."
"For its part, the BSP's monetary operations will continue to be guided by its assessment of the latest liquidity conditions and market developments going forward," he added. (PNA)