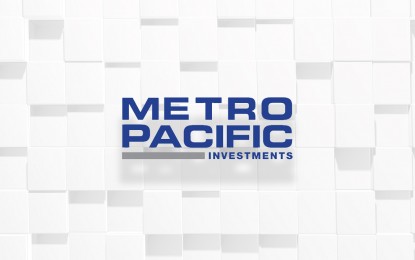 MANILA – Infrastructure holding firm, Metro Pacific Investments Corporation (MPIC), has booked a 20-percent rise in consolidated core net income last year despite the continued imposition of varying levels of quarantine across the country to contain the coronavirus disease 2019 (Covid-19).
In a statement, the MPIC said its core net income reached PHP12.3 billion in 2021 from PHP10.2 billion the previous year.
The company said the impact of quarantine measures on earnings was partially augmented by the Corporate Recovery and Tax Incentives for Enterprises (CREATE) law, which lowered corporate income tax rates from 30 percent to 25 percent.
Republic Act 11534 or the CREATE Act introduces reforms to the corporate income tax and incentives systems.
MPIC chairman and president Manuel Pangilinan said the delivery of uninterrupted service contributes to the country's gradual economic recovery.
"Our power and road networks and our healthcare group have enabled the widespread distribution of Covid-19 vaccines. Water is a critical resource in combating the pandemic and sustaining the population and socio-economic development. Numerous industries have reopened, especially during the last quarter of the year, which directly resulted in better outcomes for MPIC," he said.
Power accounted for PHP11.2 billion or 65 percent of net operating income, while Toll roads shared PHP3.9 billion or 23 percent, and Water contributed PHP2.8 billion or 16 percent.
Other businesses, mainly Light Rail and Logistics, generated an overall loss of PHP1 billion owing to the capacity limitation on LRT-1 trains and the discontinuance of warehousing operations, respectively.
These losses were partially offset by the Hospital Group's contribution of PHP298 million.
Metro Pacific Hospital Holdings Inc. operates the largest private hospital network in the Philippines with 19 hospitals, six provincial cancer radiotherapy centers, two healthcare colleges, and one central laboratory nationwide. (PR)