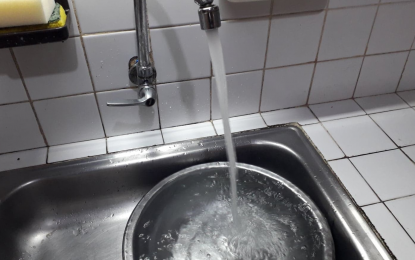 MANILA – Manila Water on Thursday assured its customers of continued water supply during the summer months.
"With summer almost upon us and with Angat Dam about 17 meters lower than the normal high operating level of 212 meters, Manila Water continues to provide its customers of stable and reliable water supply," Manila Water spokesperson Jeric Sevilla Jr. said in a statement.
He said Metro Manila's East Zone concessionaire has put in place contingency and augmentation plans while working and coordinating closely with the Metropolitan Waterworks and Sewerage System (MWSS) and the National Water Resources Board (NWRB) to help ensure continuous water supply even during peak demand periods.
These contingencies include the maximization of the 100 million-liter-per-day (MLD) capacity of the Cardona Water Treatment Plant, which draws water from Laguna Lake; operation of deep wells which can provide additional 115 MLD; and operation of the 20 MLD Marikina Portable Water Treatment Plant, which can treat water from the Marikina River.
Apart from these, Sevilla said operational adjustments are also being implemented such as backwash recovery or re-treating the wastewater byproduct of the water treatment process, and water pressure management across the East Zone when needed.
Additional inflows to the La Mesa Reservoir may also be harnessed from the nearby Alat Dam, he added.
He said Manila Water continues to advocate responsible use of water with its government partners, MWSS and NWRB.
While the government and the concessionaires work together to provide the needed water supply, the public is encouraged to use water wisely and responsibly to minimize water wastage. (PNA)