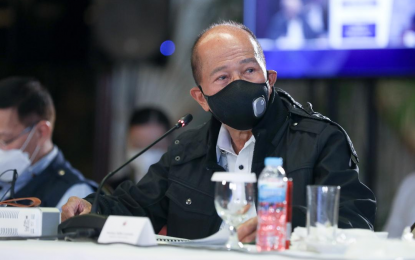 MANILA – The Department of National Defense (DND) on Thursday maintained that it is just fulfilling its obligations on the deal for the purchase of Russian-made Mil Mi-17 heavy-lift helicopters.
"The contract and the initial payment for the Mi-17 heavy-lift helicopter acquisition project were completed before the crisis in Ukraine erupted. We are upholding our contractual obligations, and are taking note of the circumstances that may affect the project," Defense Secretary Delfin Lorenzana said in a statement.
This came in the midst of other countries imposing sanctions and firms halting operations in Russia over its invasion of Ukraine, which started late last month.
Ukrainian non-resident Ambassador Olexander Nechytaylo also called on businesses in the Philippines to stop dealings with Russia, saying "every dollar earned by Russia will be used, directly or indirectly, to continue the criminal war" in his home country.
"At present, the onus of fulfilling the compliances and deliverables under the contract rests on the side of the Russian proponent," Lorenzana added.
On Wednesday, Lorenzana said the PHP12.7 billion Mil Mi-17 contract was signed last November, and a down payment was made this January. Lorenzana did not mention the amount given as a down payment.
He added that the contract is unlikely to be scrapped for now.
The Philippine Air Force (PAF) earlier said it is looking at the possibility of acquiring heavy-lift helicopters as part of efforts to beef up its helicopter fleet.
A heavy-lift helicopter is a type of rotary aircraft capable of lifting large numbers of personnel or cargo.
The Mil Mi-17 is a Soviet-designed Russian military helicopter family in production at two factories in Kazan and Ulan-Ude.
It is known as the Mi-8M series in Russian service. The helicopter is mostly used as a medium twin-turbine transport helicopter, as well as an armed gunship version.
It has a maximum speed of 280 kilometers per hour (170 mph, 150 knots) and a range of 800 kilometers.
The Mi-17 has a crew of two pilots and one engineer and is capable of transporting 24 soldiers or 12 stretchers internally. (PNA)