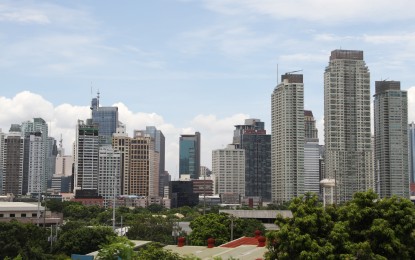 MANILA – The Philippines recorded its highest foreign direct investment (FDI) net inflows in 2021 amounting to USD10.52 billion, increasing by 54.2 percent from USD6.82 billion the previous year, the Bangko Sentral ng Pilipinas (BSP) reported Thursday.
FDIs continued to gain momentum last year despite two major lockdowns both in the first and second semesters of the year due to a surge in coronavirus disease 2019 (Covid-19) cases.
"The growth in FDI reflected positive foreign investor sentiment on the country amid expectations of a rebound of domestic economic activity and declining Covid-19 reported cases, as well as the strengthening of the global economy," the BSP said in a statement.
The 2021 FDIs surpassed the USD10.3 billion net FDIs in 2017.
The central bank said FDI net inflows last year grew on the back of the 80.4-percent increase in net investments in debt instruments amounting to USD7.5 billion from USD2.4 billion in 2020.
Reinvestment of earnings rose 34.7 percent to USD1.3 billion last year from 2020's value of USD944 million.
Net investments in equity capital other than reinvestment of earnings slightly grew by 0.7 percent to USD1.72 billion in 2021 from USD1.71 billion the previous year.
Top sources of equity capital placements last year were Singapore, Japan, the United States, and the Netherlands, with bulk of investments infused in sectors of manufacturing; electricity, gas, steam, and air-conditioning; financial and insurance; and real estate.
For December 2021 alone, FDI net inflows rose 59 percent to USD1.1 billion from USD671 million in the same month in 2020. (PNA)