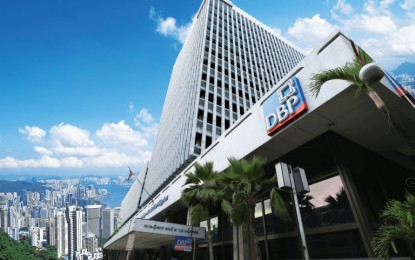 MANILA – State-owned Development Bank of the Philippines (DBP) has signed a memorandum of agreement with the Cybercrime Investigation and Coordinating Center (CICC) to further strengthen the bank against potential cybersecurity threats and boost its capacity to defend critical system infrastructure, a top official said.
DBP president and chief executive officer Emmanuel Herbosa said CICC would be providing the necessary technical expertise and assistance to DBP in crafting the bank's cybersecurity plan and ensure its alignment with globally-accepted standards and protocols of the national cybersecurity plan.
"DBP acknowledges that investing in cybersecurity is not only a crucial concern, but also indispensable to protect the stakeholder data and information stored in our system," Herbosa said.
DBP is the fifth largest bank in the country in terms of assets and has a branch network of 131 branches and 12 branch-lite units. It provides credit support to four strategic sectors of the economy – infrastructure and logistics; micro, small and medium enterprises; environment; social services and community development.
CICC is an attached agency of the Department of Information and Communications Technology and was created by Republic Act 10175, or the Cybercrime Prevention Act of 2012. It oversees the formulation of the Philippines national cybersecurity plan, establishment of the national computer emergency response team, and the facilitation of international cooperation on intelligence regarding cybersecurity matters.
Under the partnership, Herbosa said DBP and CICC would collaborate in institutionalizing cyber policies to pave the way for the adaptation of needed technologies to protect DBP's data, endpoints, and critical infrastructures.
He said the agreement also entails the monitoring of the bank's compliance to mitigate threats in cyberspace, adding, "CICC will assist DBP in coordinating with appropriate agencies in case of cybercrime incidents…"
DBP director and head of the bank's board-level IT governance committee Dante Liban said, "We look forward to this collaboration with CICC as we continue to build up DBP's capacity on cybercrime prevention and suppression to give our clients and partners a cybersafe banking experience."
Last December, the Department of Finance directed all government financial institutions under its administrative supervision to enhance their respective cybersecurity defense systems amidst an expected increase in cybercrimes due to a surge in the use of digital transactions. (PR)