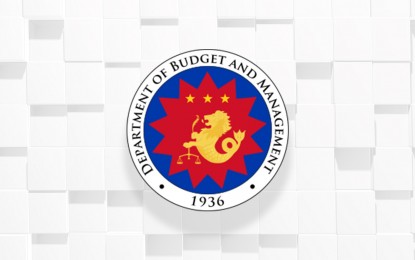 MANILA – The Department of Budget and Management (DBM) has released a total of PHP3 billion for the implementation of the Department of Transportation's (DOTr) fuel subsidy program (PHP2.5 billion) and the Department of Agriculture's (DA) fuel discount program (PHP500 million) to provide targeted assistance to affected sectors and cushion the impact of the consecutive oil price hikes in the past three months.
The funds were charged from the regular budgets of the DOTr and the DA under the fiscal year 2022 General Appropriations Act.
Under the DOTr's fuel subsidy program, financial aid amounting to PHP6,500 will be directly provided not only to affected jeepney drivers but also to qualified drivers of UV express, mini buses, buses, shuttle services, taxis, tricycles, and other full-time ride-hailing such as transport network vehicle service (TNVS) and motorcycle taxis, and delivery services nationwide.
The identified 377,443 beneficiaries may claim the subsidy through cash cards from the Landbank of the Philippines.
The Land Transportation and Franchising Regulatory Board (LTFRB) has coordinated with the Department of the Interior and Local Government and the Department of Communication and Technology for the identification of beneficiaries, particularly on the list of qualified tricycle drivers, ride-hailing services and delivery services, respectively.
The DA's fuel discount program aims to provide fuel discounts to farmers and fisherfolk who own agricultural or fishery machinery, either individually or through organizations.
The fuel discount can be claimed through fuel discount cards (FDCs) which will be issued in partnership with the Development Bank of the Philippines.
The FDCs will then be distributed by Regional Field Offices of the DA to eligible beneficiaries.
The recipients can present their FDCs to the contracted oil companies or gas stations and claim a maximum amount of PHP3,000 fuel discount.
The DBM shall continue to work closely with implementing agencies to ensure the timely release of funds for the execution of programs intended to help the most affected sectors. (PR)