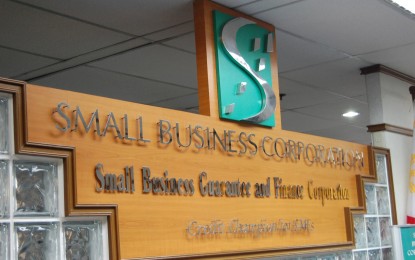 MANILA – Small Business Corp. (SBCorp), the financing arm of the Department of Trade and Industry (DTI), released a total of PHP5.9 billion as of end-February to micro, small, and medium enterprises (MSMEs), its president and chief executive officer Luna Cacanando said in a statement.
This is part of the PHP8.08 billion disbursed to SBCorp for the rollout of the zero-interest loan Covid-19 Assistance to Restart Enterprises (CARES) program.
The program is part of the Bayanihan to Recover as One Act, or the Bayanihan 2, which allots PHP10 billion for the interest-free loan. However, the Department of Budget of Management (DBM) only disbursed PHP8.08 billion.
Of the total released funds to SBCorp, PHP7.93 were allotted for lending and the rest is for the mobilization and operating expenses of the CARES program.
About PHP4 billion was earmarked for MSMEs in the tourism sector while PHP3.93 billion for multi-sectoral MSMEs, Cacanando said.
She said loans for multi-sectoral MSMEs have been fully utilized as of end-2021.
SBCorp issued this statement amid the release of Commission on Audit (COA) report that only 54.96 percent or PHP4.99 billion was disbursed by SBCorp for the CARES program as of June 2021.
Cacanando said there is a low uptake on loans for the tourism and travel sector as they cannot fully operate due to travel restrictions.
"The travel and tourism sector has lagged behind the multi-sectoral MSMEs in availing loan assistance from the government due to the effects of the prolonged lockdown in the tourism sector. The uptake of loans from tourism establishments has been very slow due to the series of lockdowns and the general uncertainty that had governed the sector the past two years," she said.
As of end-February, only PHP278 million of loans were disbursed to tourism-related MSMEs.
Some PHP524 million loans are now in the pipeline for processing.
"Who will borrow if they are not allowed to operate? It's only now that the borrowings are picking up because we just have opened up the tourism sector," DTI Secretary Ramon Lopez told trade reporters in a Viber message. (PNA)