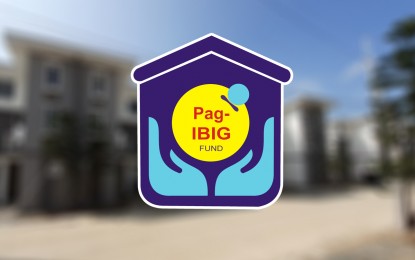 MANILA – The Home Development Mutual Fund (Pag-IBIG Fund) board of trustees has approved the membership savings dividends of PHP31.79 billion, the highest amount declared in the history of the agency.
Department of Human Settlements and Urban Development Secretary Eduardo del Rosario, also the board chair, said Friday the final dividend rate for the Pag-IBIG regular savings is 5.5 percent while it is 6 percent for MP2, of the modified savings program.
"Giving higher returns on members' savings is part of our efforts to give the best benefits to our members, especially as they face economic challenges due to the ongoing pandemic while ensuring the Fund's sustainability and stability," del Rosario said in a statement.
Pag-IBIG Fund Chief Executive Officer, Acmad Rizaldy Moti, said the high dividend rates were due to a higher dividend payout ratio, as approved by the board.
"While the agency is required to give back to members only at least 70 percent of its annual net income as dividends, the management and the Board always sought to give back more," he said in another statement. "When we perform well, it's our members who benefit the most. For 2021, I'm glad to say that the board decided to retain the highest payout ratio of 92.15 percent."
Despite the Covid-19 pandemic, Moti said a higher dividend rate has been maintained for two consecutive years because of the Fund's "strong financial position and improving loan portfolio". (PNA)