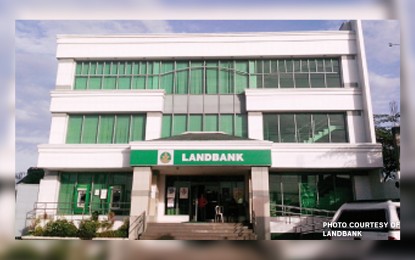 MANILA – The Land Bank of the Philippines (LandBank) has approved PHP101.1 billion in loans for 365 local government units (LGUs) nationwide as of January in line with its commitment to hasten the revival of local economies and communities affected by the pandemic.
Under its RISE UP LGUs (Restoration and Invigoration package for a Self-Sufficient Economy towards UPgrowth for LGUs) lending program, LandBank extends loans to provincial, city, and municipal governments to finance Covid-19 response and recovery intervention projects.
Eligible projects allowed under the RISE UP LGUs include the purchase of agricultural produce, acquisition of equipment, and construction of facilities to link products to the market, including other programs and projects that provide basic and support services, social welfare, health care, and other infrastructure activities.
Since its launch in July 2020, the program has increased its fund allocation to PHP150 billion, 15 times more than the PHP10-billion initial fund, to accommodate more LGUs.
"Together with our local government partners, LandBank remains at the forefront of delivering essential services for the Filipino people and the nation at large. LandBank is the biggest development partner of the LGU sector, with all provinces, cities, and municipalities now maintaining deposit accounts with LandBank," LandBank president and chief executive officer, Cecilia Borromeo, said in a news release on Sunday.
LandBank is encouraging LGUs to promptly draw on their approved and enrolled loans under the RISE UP LGUs lending program and take advantage of the interest subsidy. (PR)