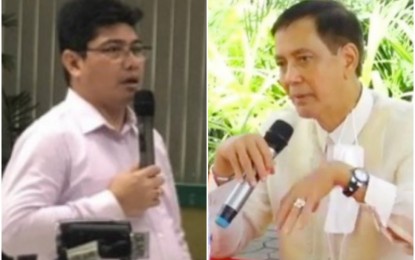 CEBU CITY – Mayor Michael Rama on Monday urged teachers and parents here who have yet to receive a coronavirus disease 2019 (Covid-19) vaccine to register and be inoculated before the start of face-to-face classes this year.
This, after Department of Education (DepEd)-Central Visayas Regional Director Salustiano Jimenez, said in a media report more than 5,000 teachers in Region 7 may not be allowed to participate in the limited in-school classes in August because they remain unvaccinated.
"All school owners, all parents, all teachers, you know pretty well that if we call for face-to-face classes, and still we continue to hear that there are teachers who have not been vaccinated yet, what is that?" he said in a virtual press briefing.
Rama said the position of the city government that it is legally wrong to coerce individuals to submit themselves for vaccination remains but reiterated that inoculation is the only way to reduce the risk of Covid-19 transmission.
He reminded teachers and parents that in line with the city government's goal of transitioning to lower health and safety restrictions, they should at least think of the shared responsibility while enjoying the freedom given under the current risk classification of Alert Level 2.
"If they love themselves, they must be vaccinated. If they love the (school) children, they must be vaccinated. It goes without saying that vaccination is the way to liberation," Rama said.
Jimenez said there is still 7 percent or 5,390 public grade school teachers out of about 77,000 teachers in 20 school divisions in Central Visayas who are still unvaccinated against Covid-19.
On Sunday, he was quoted in a local paper as saying 5,300 public grade school teachers in the region may still not be permitted to go face-to-face with their students if they remain unvaccinated upon the resumption of limited in-person classes.
Jimenez cited "personal beliefs" and medical reasons as among the explanations given by the teachers for not submitting themselves for inoculation.
He said teachers are required to be vaccinated before they will be allowed to handle physical classes, "because that is what was approved by the President (Rodrigo Duterte) when the Secretary (Leonor Briones) requested that we open schools for the limited face-to-face". (PNA)