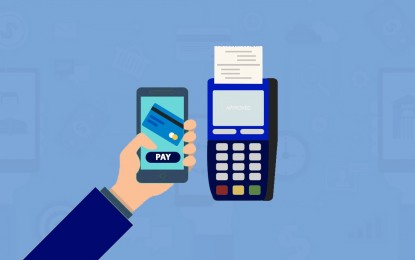 MANILA – The government's push for digitalization of financial transactions, along with the continued recovery of the domestic economy, make officials of SB Finance optimistic for business growth this year.
"We have a positive outlook this year to grow our portfolio by at least 40 percent," said SB finance chief financial officer Joy Supan during the virtual launch of the company's zuki mobile app on Tuesday.
Supan attributed their confidence to the number of Filipino adults who do financial transactions using the internet, which she said reaches around 40 million based on statistics.
She said about 80 percent of those digital-savvy Filipino adults purchase products or avail of services via online.
"So that's about 32 million Filipino consumers whom SB Finance can tap to offer various loans. And with the government's continued push for digitalization that further enhances our growth prospects for this year," she added.
The fully-digital zuki app allows SB Finance to do electronic know-your-customer processes and to offer various products, such as Hoologan, a cash credit line that provides up to PHP200,000 loan; and MotorsikLOAN, a loan product that will finance the purchase of both branch new and pre-owned motorcycle units.
SB Finance was launched in 2020 as a tie-up between Security Bank and Bank of Ayudhya (Krungsri) of Thailand.
During the same event, SB Finance president and chief executive officer (CEO) Abbie Casanova is bullish about borrowers' repayment capacity, citing improvement in the country's employment situation.
She said that despite the rise of the unemployment rate in the country in 2020 because of the pandemic, the numbers have improved to around 6 percent last year and is expected to go down further to around 5 percent this year.
Unemployment rate rose to a decades high 17.6 percent in April 2020 after the government implemented its strictest movement restriction, the enhanced community quarantine (ECQ), starting from March 17 to April 30, 2020 in the National Capital Region (NCR), among other areas in Luzon.
"So most of our borrowers are people who have jobs. So now that we've seen the traction, that's one indicator to say that people now have confidence to pay what they borrow," Casanova said.
SB Finance chief risk officer Dominic Notario said people "are now in a better financial situation to spend and to take out loans to finance their dreams" as the economy recovers from the pandemic.
"We do see that overall the environment is improving for customers to increase their spending for personal needs, as well as to take out additional funding to finance their needs," he added. (PNA)