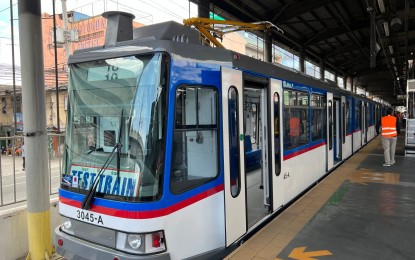 MANILA - The Department of Transportation-Metro Rail Transit 3 (DOTr-MRT3) announced on Wednesday the suspension of their operations in the upcoming Holy Week observance, starting April 13 to 17.
In a Facebook post, the DOTr-MRT3 said the five-day halt will give way to their "annual preventive maintenance activities."
Regular operations are expected to resume on April 18.
The DOTR-MRT3 under the Duterte administration has been intensifying efforts to hasten rehabilitation and development, targeting to increase passenger capacity, reduce average headway or the interval in between trains, and increase speed of trains.
Meanwhile, a record-high number of 247,745 commuters was recorded on Monday, the highest count since the resumption of its operations in June 2020. Its trains have also been running on a 60-kph since December, faster than its previous regular speed of 50kph. (PNA)