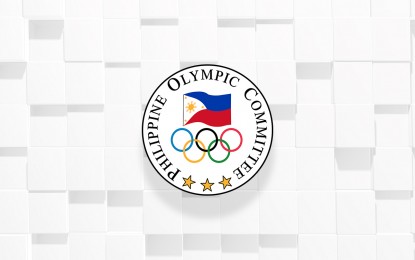 MANILA – The Philippine Athletics Track and Field Association (PATAFA) is dismayed over the Philippine Olympic Committee (POC) decision to suspend the organization for three months due to its spat with world No. 5 pole vaulter EJ Obiena.
PATAFA cried that the ban was a blindside.
"PATAFA was not accorded due process and has yet to receive any document on the alleged POC suspension," read the statement released Thursday night, hours after the POC released its verdict.
It also denied that it barred Obiena from competing in the World Indoor Championships in Serbia and the Vietnam Southeast Asian Games by not endorsing him.
The athletics body said it merely deferred the endorsement pending the completion of a mediation process.
"In the PATAFA letter dated Feb. 28, 2022, PATAFA responded to EJ Obiena that it will not act on your letter dated Feb. 24, 2022 pending completion of the mediation process organized by the Philippine Sports Commission (PSC). The deferral of any action in EJ Obiena's letter is consistent with the directive of the Senate Committee [on Sports] to undergo mediation, which PATAFA is currently participating in," the statement read.
However, the group said only they can form the national team pursuant to Republic Act 6847, the law that formed the PSC.
According to the POC, it will now take over the handling chores for athletics with the suspension slapped on PATAFA, opening the door for Obiena's participation in the SEA Games.
The POC said PATAFA failed to serve its purpose as a national sports association, which supposedly "has the dedication and commitment toward the development of the sport, promoting the ideals of the Olympic Movement and the spirit of sportsmanship."
"Unfortunately, the non-endorsement of EJ has created a national issue," POC president Bambol Tolentino said. "EJ Obiena, under our International Olympic Committee Charter, has two reasons to be endorsed: sports merit and inspiration to the youth."
PATAFA said the mediation between them and Obiena already had two sessions on March 7 and 14.
The third meeting initially scheduled Thursday was moved to Monday due to Obiena's prior commitments.
According to PATAFA, Obiena finally said yes to mediation after the Senate hearing on February 7 but signed the agreement three weeks later.
PATAFA accused Obiena of not paying the salary of his foreign coach, who later cleared the athlete and said the payment was just delayed. (PNA)