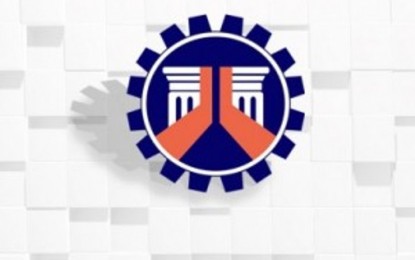 CITY OF SAN FERNANDO, Pampanga – The Department of Public Works and Highways (DPWH) has completed the construction of a four-story school building in Lubao town in this province.
Gregorio Audea, Jr., head of the DPWH-Pampanga 2nd District Engineering Office, said on Friday that the newly constructed 12-classroom building at the Sta. Cruz Integrated High School augments the school's existing facilities to accommodate the growing student population.
The PHP9.5-million school building was completed through the Department of Education's (DepEd) Basic Education Facilities Fund (BEFF), a convergence program between DPWH and the DepEd.
With the additional classrooms, school principal Jay Lampa said it is now possible for them to conduct whole-day classes instead of switching to half-day classes in case of the resumption of the in-person classes.
"We no longer have to conduct classes in the school's covered court which has served as a make-shift classroom for a long time," Lampa said in a statement.
The DPWH has been constructing new school buildings as part of its contribution to the educational sector's efforts in making public school facilities conducive to learning especially at this time of a pandemic.
Last year, the DPWH completed the construction of a three-story school building in this capital city.
The PHP16.75-million project at the Malino Integrated School, which has six classrooms, was implemented by DPWH Pampanga 1st District Engineering Office.
Aside from this province, the DPWH also implemented various school building projects in other areas in Central Luzon
DPWH-Central Luzon regional director Roseller Tolentino earlier said "we are one with the Department of Education in ensuring that our students are provided with a safe and secure learning environment." (PNA)