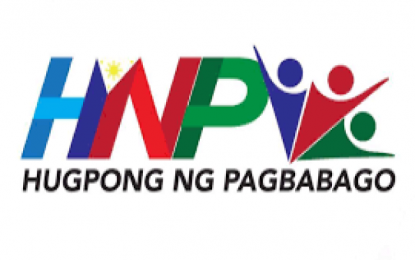 MANILA – The Hugpong ng Pagbabago (HNP) finds vice presidential aspirant Walden Bello as a "threat" to the government's anti-illegal drug campaign, following his recent claims that Davao City is the "drug-center" of the southern part of the Philippines.
"HNP takes this information seriously as a regional party with incumbent elected official members who want to strengthen our coordination with law enforcement agencies fighting the proliferation of prohibited drugs," said the HNP, chaired by the vice presidential aspirant and Davao City Mayor Sara Duterte, in a statement on Monday.
The HNP was alarmed by Bello's claim that "he apparently holds information" on the illegal drug trading in Davao City, but, "deliberately kept it from the Philippine Drug Enforcement Agency (PDEA) and the Philippine National Police (PNP)."
"It can be said that Mr. Bello is a narco-politician in a way that he withheld information crucial in the government's anti-drug campaign," the HNP statement further read.
The HNP has requested an investigation into Bello's extent of knowledge and involvement in what he claimed as illegal drug activities in Davao City.
"As a Vice Presidential candidate in a narco-politics, as someone who knowingly and purposely refused to disclose information or cooperate with the authorities, Mr. Bello has just presented himself as a danger to peace and order and a threat to the anti-illegal drugs campaign of the government," the HNP added.
During the Commission on Election (Comelec)-sponsored PiliPinas Debate 2022 on Sunday, Bello said he will focus on "cleansing" Davao City if he wins this coming election.
"Davao as the drug center of the south under the control of a member of a Duterte family. My god, this is something! We need to bring this out so that the people can examine the record of Sara Duterte," he said
Bello mentioned the city's coastal road and modernization of public utility vehicles projects have been used for corruption.
"I would focus on cleansing, cleaning up Davao. For instance 'yung (the) 36.8 coastal highway road, PHP1 million per meter? That's crazy. that's really corrupt. 'Yung modernization nila ng PUV system nila (their public utility vehicle system modernization), they took away, they defrauded so many people and consolidated the whole PUV system into three bus companies, corruption 'yan, (that's corruption)," Bello said.
The war on drugs is one of the top priorities of the administration of President Rodrigo Roa Duterte, Sara Duterte's father. (PNA)