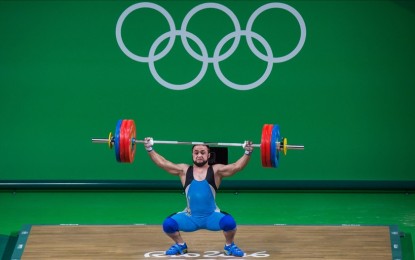 ANKARA – The Court of Arbitration for Sport on Tuesday stripped Kazakh Olympic weightlifting champion Nijat Rahimov of the gold medal he won in the Rio 2016 Games and banned him from competing for eight years due to doping.
The court upheld a request for arbitration filed by the International Weightlifting Federation on April 29, 2021.
In a statement published on its official website, the court declared that Rahimov was found guilty of "substituting his urine" four times, which under weightlifting anti-doping rules is "use of a prohibited method."
Rahimov won the 77-kilogram division in Rio, lifting a then-world record 214kg in the clean and jerk.
His ban commences from Jan. 18, 2021 and he was disqualified from all his results including any medals, points and prizes from March 2016 to and including January 2021. (Anadolu)