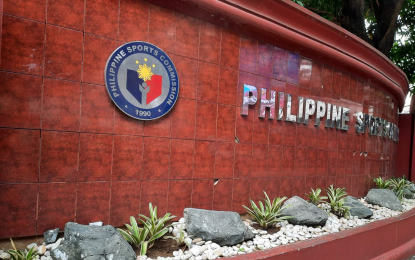 MANILA – Local coaches from various provinces will receive sports scientific lectures as the Philippine Sports Commission's (PSC) National Sports Coaching Certification Course (NSCCC) resumes on Thursday.
Over 100 coaches from all over the country are expected to join the Level 2 of online lectures for badminton and lawn tennis via Zoom, from March 24 to 26, led by the agency's Philippine Sports Institute (PSI).
"We want to continue building on the momentum we had last year with these coaches and elevate their learning and mastery of coaching in their specific sport," PSI Grassroots Program Head Abby Rivera said in a news release on Wednesday.
This is the third leg of the NSCCC which started from its first course on Sport-Specific Training for Table Tennis Level 1 and Sports Science Lectures Level 2 last February 24 to 26 and March 17 to 19, respectively with almost 200 coaches attending.
Rivera added that, "more than half of the attendees also signed up for the optional examination where they are entitled to receive certificates."
After the three courses, the PSI will continue another set of topics and lectures for Sports Science Level 1 until Apr 28, to be led by the expertise of Prof. Henry Daut for Sports Management, UP College of Human Kinetics Dean Francis Carlos Diaz for Training Program Design & Development, Karen Leslie Pineda, Ashly Villa and Jane Serapion for Sports Nutrition, Arsenio Lantin, MD and Victor Francis Gaddi, MD for Sports Sports Injury & Rehabilitation, Mary Jane Santos for Sports Massage, and Marc Donyell Bayang for Strength & Conditioning. (PR)