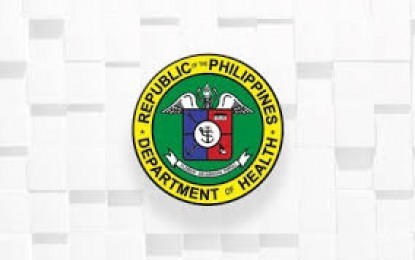 CAGAYAN DE ORO CITY – The Department of Health (DOH) has noted the good practices of the local government here when it comes to the inventory of the coronavirus disease 2019 (Covid-19) vaccines, the City Health Office (CHO) said on Saturday.
This came after the representatives from DOH central office visited the city to conduct the three-day simultaneous inventory of vaccines, managed by the city government.
In an online briefer, Dr. Ted Yu Jr., CHO Medical Officer, said due to the positive outcome, the DOH will adopt the online and real-time inventory and monitoring initiated by the city government.
"Our online monitoring and inventory, the DOH will adopt at the national level accordingly. Our inventory and tracking of our vaccination usage are real-time, from our stockroom to the actual and return inventory," he said.
City Mayor Oscar Moreno commended the Covid-19 vaccination team's effort and urged them to remain dedicated to achieving the target in the vaccination coverage.
The three-day assessment of the DOH, where no vaccination was conducted, ended on Friday, March 25 and the city government resumed its vaccination Saturday.
Dr. Ellenieta Gamolo, the assistant regional director of DOH-Northern Mindanao (Region 10), earlier said the assessment this week has simultaneously been conducted in the entire region, as well as in the Davao region.
The regions of Soccskargen and Caraga will have the same assessment next week, Gamolo said.
Aside from the Covid-19 vaccination here, the city government is also paying attention to conducting vaccination rollouts in some municipalities in Misamis Oriental. This is to help the other areas in achieving their target to get a better alert status.
The local chief executive urged some municipalities of Misamis Oriental to take advantage of the mobile vaccination team of the city.
"I hope the municipalities will realize that it will not improve their situation until they achieve the threshold; 70 percent for the general population and 80 percent for senior citizens," Moreno said.
Yu, on the other hand, expressed hope that the municipalities will be encouraged by the new development pronounced by the National Inter-Agency Task Force (IATF).
"The news from IATF, by the municipality, will issue guidelines and I hope it will encourage the municipalities in nearby provinces to see why they can't achieve the Alert Level 1 status. Because based on the IATF, they will change the status, not just by province and highly urbanized city, but they will now include the municipalities," he said.
Yu added they are continuing their coordination with the municipalities in Misamis Oriental where they can again conduct a mobile Covid-19 vaccination rollout.
The city's mobile vaccination team has already conducted Covid-19 inoculations in the towns of Initao, Manticao, Gitagum, and Laguindingan in Misamis Oriental.
In this city, as of March 22, the local government has already recorded 545,791 fully vaccinated individuals, which is equivalent to 90.97 percent of the city's total target population of 599,929.
Of the total fully vaccinated, 113,289 individuals, or 21.75 percent have already received their booster shots. (PNA)