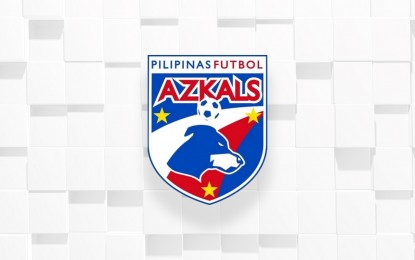 CARMONA, Cavite – The Azkals Development Team (ADT) opened its campaign in the Copa Paulino Alcantara on a strong note with a 3-0 win over Mendiola on Monday night at the PFF National Training Centre here.
A penalty just before halftime set up the ADT's domination against a Mendiola side that had two huge chances at goal blown.
The difference-maker came right when the fourth official announced the additional time for the first half when Ash Flores fouled Jermi Darapan inside the penalty box.
Scott Woods calmly converted the penalty and sent Jessie Semblante to the other side of the goal to give ADT the lead at the half.
Darapan then made it 2-0 in the 75th minute off a follow-up, while Lance Ocampo sealed the deal with an 83rd-minute goal.
The win brought ADT to a three-way tie with United Clark and Kaya Iloilo at the top of the cup table with identical 1-0 records.
United Clark and Kaya Iloilo will clash in the second match of the night with the winner taking the top spot.
Mendiola, on the other hand, remains winless after two matches and might need to look at their missed chances at goal, a Sam Junior shot that hit the goal post and Flores' supposedly wide-open shot that was cleared out just in time by Jaime Rosquillo. (PNA)