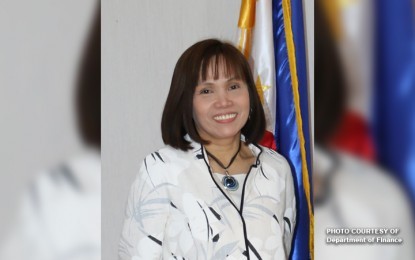 MANILA – The Treasury bill (T-bill) rates rose on Monday, which resulted in the full-award only for the three-month paper.
The average rate of the 91-day paper rose to 1.587 percent, the 182-day to 1.856 percent, and the 364-day to 2.137 percent.
These were at 1.536 percent, 1.607 percent, and 1.792 percent for the three-month, six-month, and one-year papers during the auction last March 21.
The Bureau of the Treasury (BTr) offered all tenors for PHP5 billion each, and all were oversubscribed.
Total tenders for the 91-day paper reached PHP17.802 billion while it amounted to PHP9.4 billion for the six-month paper and PHP8.602 billion for the one-year securities.
However, only the three-month T-bill was awarded during the day.
"Market jitters continue with another round of oil price hikes and Fed (Federal Reserve) aggressive tone, including 50 bps (basis points) rate hike to tame inflation," National Treasurer Rosalia de Leon told journalists in a Viber message.
Last week, the government tapped the international debt market, its first for the year, through the successful offer of USD2.25 billion worth of multi-year US dollar-denominated bonds.
De Leon said the success of the government's latest global bond offering gives fiscal authorities confidence to reject bids during the weekly debt paper.
"Recent success in (the) dollar market strongly positions BTr to meet disbursement even with rejections in auctions if markets demand an arm and a leg," she added. (PNA)