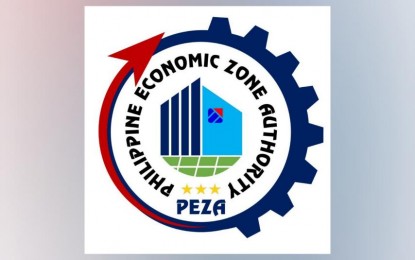 MANILA – The Philippine Economic Zone Authority (PEZA) said it will propose tweaking its policy to include a work-from-home (WFH) arrangement, especially for the information technology and business process outsourcing (IT-BPO) industry, to the next administration.
In a statement Tuesday, PEZA Director General Charito Plaza urged IT-BPO companies operating in PEZA-registered IT parks and economic zones to return to their offices on April 1 as ordered by the Fiscal Incentives Review Board (FIRB) for them not to lose their fiscal incentives.
"We are supportive of the proposal of the IT and Business Process Association of the Philippines (IBPAP) to implement hybrid work scheme for the IT-BPO sector, and we hear the concerns of our investors and their individual workers affected by this order; however, we need to follow the regulations as mandated by the law," Plaza said.
She added that PEZA-registered firms are subject to the PEZA law and the Corporate Recovery and Tax Incentives for Enterprises (CREATE) law, wherein export activities should be done within ecozones to continue enjoying the tax perks from the government.
Meanwhile, Trade Secretary Ramon Lopez said companies registered with PEZA are required to resume onsite operations.
"If PEZA-registered companies intend to adopt a hybrid WFH arrangement, especially if justified by the nature of their operations, e.g. service exports, the same can only be adopted by revising the PEZA law and CREATE Act," Lopez said in a statement.
Plaza said PEZA supports the hybrid work arrangement as it has been proven to be effective in the past years amid the pandemic.
"What we can do is to recommend this for the next administration to address. As of now, we have to abide by the existing laws and the decision of the FIRB and help to put back the economy to normal," she added. (PNA)