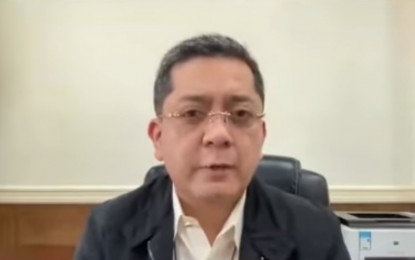 MANILA – The Commission on Elections (Comelec) is expecting to get the report from its law department on Wednesday on the possible civil and criminal liability of its service provider Smartmatic International following allegations of a security breach.
"We instructed our law department, they will submit their report until tomorrow (Wednesday) on what is the criminal and civil liability that our service provider can face, if any. They should be responsible enough to deal with what is stated in the contract," said Commissioner George Garcia in a press briefing after the peace covenant signing among the poll body, the police, and the military for clean and peaceful polls in Catbalogan, Samar on Tuesday.
He added that they are also waiting for the report of the National Bureau of Investigation (NBI) on the matter.
"We asked if we could speed up a little, they promised us that they would be calling two or three people and then submit to us the report. Of course, we don't control the NBI so we, at the Commission en banc directed our executive director to coordinate with the NBI, coordinate with the Department of Information and Communications Technology (DICT) to know what really happened. Because we would like to clarify as far as the Comelec is concerned if there is data or system that was compromised," he added.
Also, Garcia said they instructed their information and technology department, to submit a credible plan in case such an incident happened again.
In a previous hearing by the Joint Congressional Oversight Committee (JCOC) on the Automated Election System (AES), Senator Imee Marcos, JCOC-AES chairperson, revealed that there has been a security breach on the part of the service provider after one of its contractual workers allegedly took out an official laptop and leaked its contents.
Meanwhile, Garcia said they are eyeing more areas to forge peace covenants among aspirants and stakeholders before the forthcoming election day.
He added that aside from Marawi City and Samar, they are planning to sign a covenant with local aspirants in Zamboanga City, Basilan, Sulu, Tawi-Tawi, General Santos City, Maguindanao, and Cotabato City,
"We will also go as far as north, in Abra," Garcia said.
Last March 26, Comelec officials headed by chairman Saidamin Pangarungan went to Marawi City to hold the peace covenant signing. (PNA)