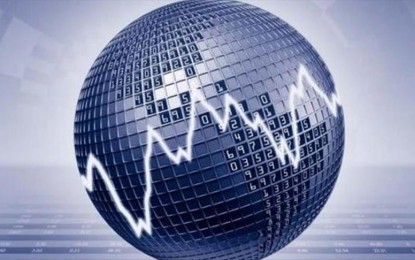 ANKARA – Global markets are following a positive course on Tuesday with the backing of decline in oil prices and hope for progress in peace talks between Russia and Ukraine.
Asian stocks were on rise during the day as United States and Europe futures were broadly looking up.
Delegations from Russia and Ukraine are holding a fresh round of peace talks in Istanbul to end the war which has continued for over a month.
Ukraine will be demanding a cease-fire and a sustainable agreement for it during the talks, Ukrainian Foreign Minister Dmytro Kuleba said on Monday.
Crude oil prices plummeted more than 9 percent on Monday as supply fears over ongoing and further Russian oil disruptions were overshadowed by demand concerns after Chinese financial hub Shanghai were put under a coronavirus disease 2019 (Covid-19) lockdown.
Russian President Vladimir Putin instructed the government, central bank and state-owned energy company Gazprom to switch the payment currency for gas supplies to "unfriendly countries" to rubles by March 31.
The Group of 7 of the world's major economic powers rejected Russia's demand.
On Tuesday, investors are following Germany's consumer sentiment expectation for April, US JOLTS job openings for February and US consumer confidence in February. (Anadolu)