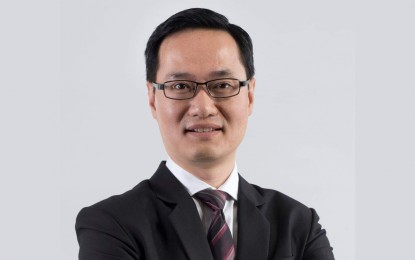 MANILA – Food ingredients and plastics manufacturer D&L Industries sees continued recovery this year despite the Russia-Ukraine war, as a lower coronavirus alert level and decline in new cases enable further reopening of the economy.
"Even (if) there are new variants of Covid (coronavirus disease 2019) that come out, as long as they run to be mild and we don't see high levels of hospitalization and we don't have higher alert levels, people are going out again," D&L president and chief executive officer Alvin Lao said in a virtual press briefing Wednesday.
The company ended 2021 with a full-year net income of PHP2.6 billion, slightly ahead of pre-Covid-19 earnings in 2019 and up 31 percent against 2020.
D&L Industries attributed the recovery to increased economic activity as well as the robust performance of its export business last year.
"If there is really no Covid in 2022 and as long as nothing worse happens in Ukraine or Russia, I think there is a chance we can even hit the same net income as 2018," Lao said, adding the ongoing conflict poses a threat to global recovery and has sent prices of key commodities skyrocketing over a short span of time.
Its recurring net income stood at PHP3.2 billion in 2018.
He is also optimistic that the May elections will not change the business environment provided that polls are credible and there are no doubts about who should be leading the country.
Lao likewise cited its 26-hectare Batangas expansion project which can position the company for long-term growth as this facility will enable it to develop more high value-added coconut-based products and penetrate new international markets.
In the new normal, the company has successfully made significant in-roads in supplying various raw materials and even finished products in several relevant fast-moving consumer goods (FMCG) categories. It plans to further expand its global footprint and in the long-term, targets export sales to account for at least 50 percent of total revenue.
"Our Batangas expansion is expected to come online in January 2023 which will be a key milestone in boosting our export sales further," Lao added.
The new facility located in a Philippine Economic Zone Authority (PEZA) zone in Batangas will mainly cater to D&L's growing export businesses in the food and oleochemicals segments. (PNA)