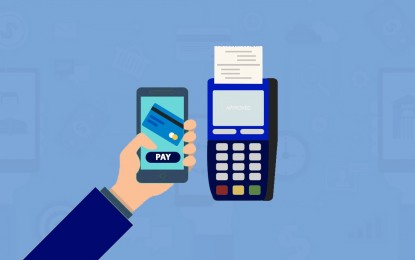 MANILA – The continued public-private sector partnership is expected to further solidify measures against fraud, especially now that more financial transactions are done digitally.
Lawyer Irish Almeida, Globe Telecom's chief privacy officer, said continued collaboration, exchange of information, and "possibly even joint investigation teams or task forces, especially in connection with current scams and other fraudulent activities", are seen to efficiently address cybercrimes.
"The NPC (National Privacy Commission), in particular, sends us scams/spam messages for investigation that we are able to block/deactivate accordingly," she said in a reply to e-mailed questions from PNA on Wednesday.
Aside from public-private sector collaboration, private entities are also strengthening their tie-ups to help address the rising cybercrimes.
Last week, Globe and Union Banking Corporation (Unionbank) signed a memorandum of agreement (MOA) for data sharing for online banking fraud investigation.
Almeida earlier said the MOA "is an important step in our shared fight against online banking fraud."
"We hope that strengthening the bank's capacity to investigate these cases would lead to the prosecution of fraudsters. This ultimately leads to better protection of our customers," she said.
Despite the abundance of news about online frauds and the reminders from the authorities, banks, and telecommunications on how the public can protect themselves against falling victims to these crimes, a lot of people continue to be victimized.
Asked on what areas should the public-private collaboration should focus on more –whether it is on education or regulatory enhancements, Almeida said "ideally, it should be a combination of both."
"On policy and regulatory enhancements, the NPC Advisory and BSP (Bangko Sentral ng Pilipinas) Circular are excellent examples to promote information sharing between financial institutions and telcos for more effective fraud investigations," she said.
She added that while the telecommunications have no information regarding the location of the victims of the scam "what we did look into is whether there was a pattern in the spam messages sent (to the victims)."
"And our security team found that there was none," she added. (PNA)