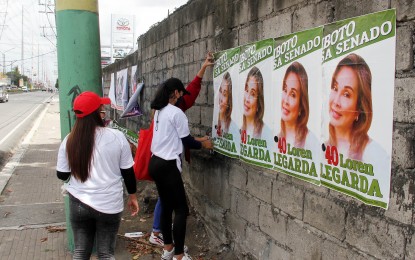 MANILA – A total of 46,193 candidates are gunning for national and local positions in the May 9 elections.
Based on data the Commission on Elections (Comelec) released on Thursday, these candidates will vie for 18,100 positions at stake.
For the national positions, 10 candidates are looking forward to being elected president, nine bets for vice president, and 64 individuals are vying for 12 senatorial seats.
It added that there are 177 party-list organizations with 929 nominees aspiring for 63 seats in the House of Representatives.
As for local positions, 690 bets are running for the 253 seats in the Lower House.
A total of 259 candidates are running for 81 gubernatorial posts while 219 candidates are vying for vice gubernatorial posts.
There are 1,891 candidates running for the 782 seats for provincial board members.
The number of candidates vying for the 1,634 mayoral and vice mayoral positions is 4,316 and 3,824, respectively.
Meanwhile, 34,911 bets are gunning for 13,558 seats for city and municipal councils.
The Comelec earlier said some 845 candidates are running unopposed in this year's polls. (PNA)