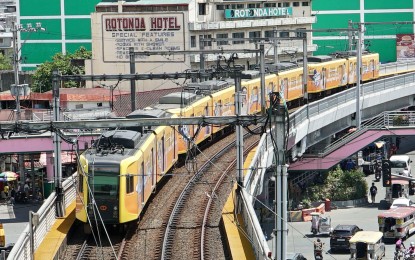 MANILA – The Light Rail Manila Corporation (LRMC), the operator and maintenance provider of the Light Rail Transit Line 1 (LRT-1), has surpassed 20 million safe man-hours in all of its International Organization for Standardization (ISO)-certified facilities and offices.
The LRMC has been recognized for its "outstanding safety achievement" by the Department of Labor and Employment (DOLE) – Occupational Safety and Health Center (OSHC).
It noted that the achievement was reached in a span of two years and 10 months.
"The 20 million safe man-hours record is an industry best as LRMC carries out programs to ensure stringent health, safety, and environment practices," the LRMC said in a statement.
These practices, it said, include safety proofing in all workstations, performance-based strategies, using technology for its reporting system, safety campaigns, health monitoring, regular drills and simulation exercises, as well as recognition of safety champs at the workplace.
"The ongoing pandemic did not hinder the company from attaining its safe man-hours with its Covid-19 workplace management leading to zero lockdowns and workplace transmission," the LRMC said.
The LRMC formally received the award in a recent event attended by the DOLE-OSHC, the Pasay City local government, and other contractors.
Several LRMC workers were also recognized during the event's "Circle of Champions" for going the extra mile in the aspects of health, safety, environment, quality, and the launching of the LRMC's 'RIA Safety' mobile application. (PNA)