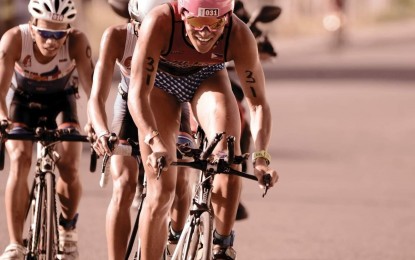 DUMAGUETE CITY – A septuagenarian foreigner and two 12-year-old kids will join the excitement at the much anticipated Dumaguete Triathlon set here on Sunday, two years after the sporting event was stopped due to the coronavirus disease 2019 (Covid-19) pandemic.
City Tourism Officer Jacqueline Veloso Antonio told the Philippine News Agency on Tuesday that the 71-year-old foreign national from Palawan will be the oldest player in the triathlon, and will be doing all three events -- swimming, cycling, and running.
The foreigner was not named pending a request for approval to release his identity, she said.
The two pre-teens, Bernet Antonio "Bags" Gonzaga and Zoey Femi "Zee" Tanduyan, meanwhile, will be participating in the mixed team relay, but are only doing the 1.5-kilometer swim, she added.
The endurance multiple sport race was previously held during the month of November in time for the city's fiesta and charter day celebration. The last triathlon was held in 2019 just before the pandemic restrictions were imposed early the following year.
Antonio said Mayor Felipe Antonio Remollo, however, asked that this year's triathlon be held earlier after the city was placed under Alert Level 1, owing to its 129-percent vaccination accomplishment.
About 560 athletes from across the country have confirmed their participation in the triathlon race that will kick off at 6 a.m. on April 10 at the Rizal Boulevard and end around noon at the Burgos Street promenade.
Some of the roads will be entirely closed while others semi-closed to traffic to ensure the safety of the athletes, Antonio said.
She reassured that basic health protocols will still be observed as mandated by the city Inter-Agency Task Force, with personnel from the city police, Traffic Management Office, barangay tanod, and the city's consultant on security affairs, retired police Brig. Gen. Rey Lyndon Lawas, to be deployed for security and other concerns.
All of the participating tri-athletes are fully vaccinated, one of the city's requirements for them to participate in the race, Antonio said.
This is the city's third triathlon race organized by the city government since 2018, in partnership with the local tri-athletes organization, Larga Biya, and under the directive of the Department of Tourism, she added. (PNA)