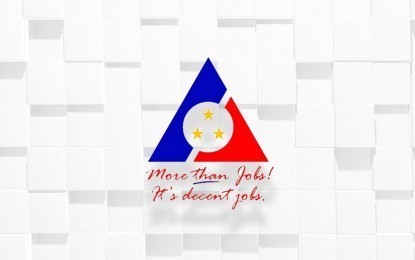 MANILA – There are 20 wage hike petitions filed in 10 regions of the country, the Department of Labor and Employment (DOLE) reported on Wednesday.
In a virtual forum, Rolly Francia, DOLE Information and Publication Service (IPS) director, said the regions include the National Capital Region (NCR) and Regions 3 (Central Luzon), 4-A (Calabarzon), 5 (Bicol Region), 6 (Western Visayas), 7 (Central Visayas), 8 (Eastern Visayas), 9 (Zamboanga Peninsula), 10 (Northern Mindanao), and 11 (Davao Region).
Francia said aside from the petitions filed before the National Capital Region-Regional Wages and Productivity Board (NCR- RTWPB), groups have also asked nine other RTWPBs for an increase in the salaries of employees.
On Tuesday, the NCR-RTWPB reported that a fresh petition asking for a PHP470 wage hike was filed by the Trade Union Congress of the Philippines (TUCP) after its first petition seeking the same amount was not acted upon by the board.
Aside from the labor group's petition, the three wage petitions earlier filed have been consolidated.
The salary adjustment being pushed is between PHP213 to PHP250 in the daily minimum wage for Metro Manila workers.
Petitions were filed by the Unity for Wage Increase Now (UWIN) on Nov. 25, 2019 with a proposed amount of PHP213 increase, Metro East Labor Federation (MELF) on March 4, 2022 with the same amount of pay hike, and the Solidarity of Unions in the Philippines for Empowerment and Reforms (SUPER) on March 4, 2022 with a proposed PHP213 to PHP250 wage increase.
The consultation with the labor sector is set to be held on April 8, while the meeting with the employers' group will be on April 19.
After meeting with both groups, the DOLE will issue a notice of public hearing to invite the labor, employers sectors, and other organizations.
Labor and Employment Secretary Silvestre Bello III earlier ordered the activation of all wage boards in the country to assess if there is a need to increase the salary of workers amid the rising prices of oil and other prime commodities, which are worsened by the ongoing Russia-Ukraine conflict. (PNA)