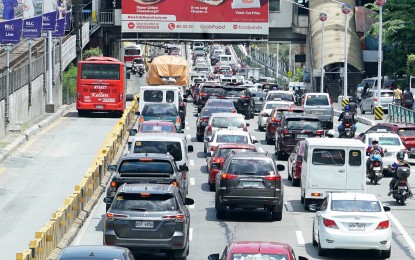 MANILA – The Metropolitan Manila Development Authority (MMDA) is set to deploy 2,681 personnel on various major roads, transport hubs, and other key areas in the National Capital Region (NCR) to ensure the safety of the public during the coming Holy Week exodus.
In a statement, MMDA Chair Romando Artes said these personnel will be deployed from April 8 until April 18.
"Majority of the traffic personnel will be assigned to roads leading to provincial bus terminals, seaports, airports, and major churches, to ensure the safety of thousands of commuters expected to travel to nearby provinces to take advantage of the long Holy Week break," Artes said.
The MMDA personnel, he said, will focus on entry and exit points in Metro Manila such as the North Luzon Expressway, South Luzon Expressway, Coastal Road, MacArthur Highway, Mindanao Avenue, and A. Bonifacio.
Traffic enforcers and other personnel will also be assigned in frequently visited churches like the Redemptorist Church in Parañaque City, Sto. Domingo in Quezon City, San Agustin in Intramuros, and Quiapo Church in Manila.
To ensure that enough personnel will be available for this period, the MMDA has declared a "no day-off and no absent policy" for all of its traffic and field personnel when vehicular traffic is expected to be congested.
"These contingency measures are aimed to ensure a peaceful, orderly, and meaningful observance of Lent," Artes said.
He also announced the suspension of the Unified Vehicular Volume Reduction Program (UVVRP) or commonly known as the number coding scheme in NCR during Maundy Thursday and Good Friday, both declared as holidays.
The deployment is part of the government's "Oplan Metro Alalay Semana Santa 2022" that includes the Philippine National Police NCR Police Office, various local government units, traffic bureaus, and other government agencies. (PNA)